Success Stories!
From a student enrolled in the recall class: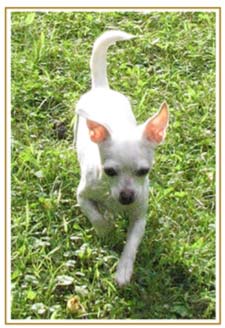 Josephine
'Regardless of what Josephine does at class on Saturday, she has already graduated from the recall class!
You may remember that my house backs up on some protected wetlands; we frequently get critters in the backyard. I went home for lunch today and let the dogs out without realizing we had a visitor inside the fence with us. I was vaguely aware of Josephine and Harry the pug chasing up and down, up and down on the other side of the yard. I thought it was nice that they were having fun until I realized I had both pugs were with me and Josephine was chasing something else entirely!
I couldn't tell what it was --maybe a weasel. Definitely not a rabbit. She was really serious about catching it and I was afraid she'd get bitten. Without thinking, I called her (once!) and SHE CAME! She turned away from the most exciting thing she's ever seen and came! She got lots of treats inside and after I watched the critter leave, she was allowed to go out and sniff all the good smells. (I think it was a young woodchuck. It was bigger than Josephine although not big enough to be a grown one.)'
I knew you'd want to hear about it!
Leslie O'Clair owner of two Pugs and one Chihuahua named Josephine
---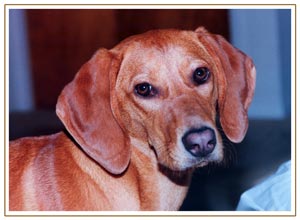 Sandy CGC TDI. A 7 year old girl adopted from the Mohawk Hudson River Humane Society at approximately 1 year of age. Under the guidance of Carol Novak Beleglow, Sandy recently passed her certification to become a pet therapy dog and also earned her Canine Good Citizenship. Congratulations to Carol and Sandy!
---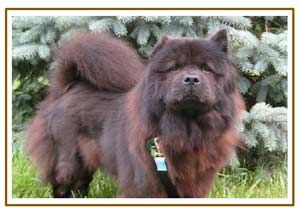 Tasha Ansell CGC/TDI On March 8th, 2008 a black Chow named Tasha, owned by Peter and Sharon Ansell, earned her Canine and Good Citizenship certificate and passed the requirements to become a therapy dog thru Therapy Dogs International. Adopted from the Mohawk Hudson River Humane Society, Tasha flourished under the care and guidance of Peter and Sharon. Congratulations Peter, Sharon and Tasha!!
---