Here are some of the services available.
Basic manners: sit, down, stay and come.
Help with chewing, housetraining, jumping, barking, pulling on leash and crate training.
Help with Aggression
Agility for the family pet and foundations to competition agility and beyond.
Competition Obedience.
Rally Obedience.
Training for the Show Ring.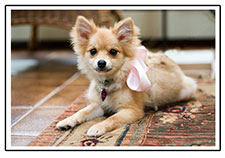 Photo: M. Milne